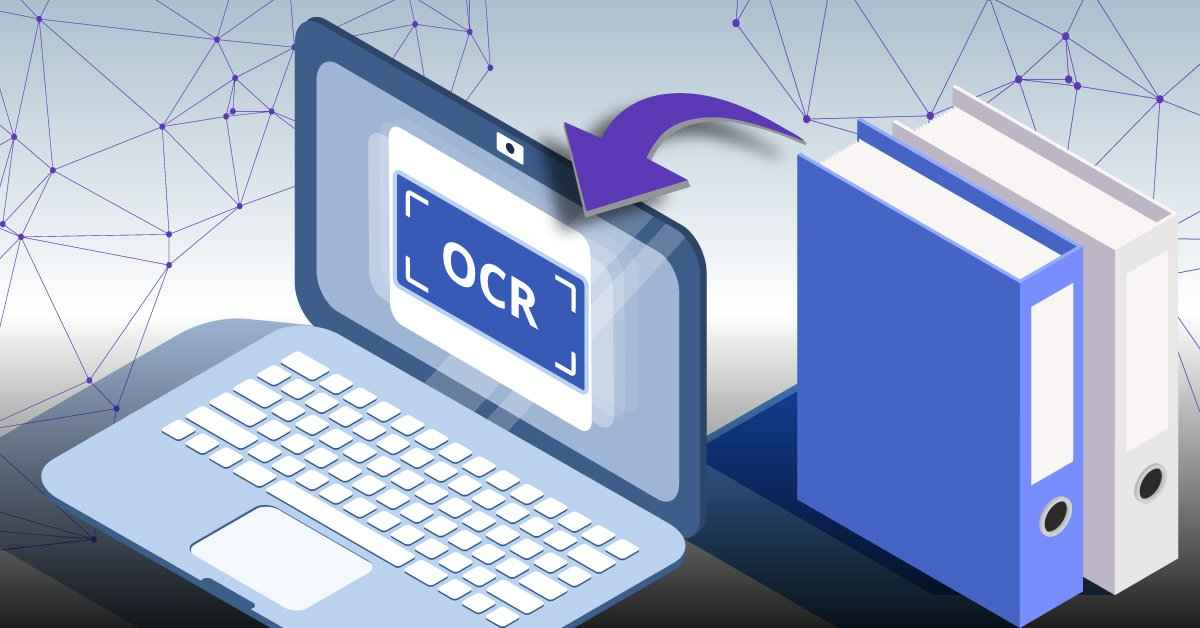 Companies are striving hard to satisfy customers and position themselves at a greater place in the digital market. To accomplish this goal, they required an appropriate solution. Gone is the time when clients have to visit the office physically with their identity documents to get them verified. With the advent of OCR, clients now can be onboarded online with a greater turnaround time. The OCR software not only streamlines the procedure at the user end but also facilitates firms in saving the time and cost that they have to invest in manual data entry procedures.
OCR process converts handwritten text or images into machine-readable form. Online companies use the technology to extract client details from documents like national identity cards, passports, driving licenses, etc.  The information retrieves and stores in a digital database so that it can be used in the future. 
Use Cases of OCR Services in Different Industries
Banking Industry
Firms that deal with money are consuming OCR services due to the huge volumes of paperwork they do on daily basis. It is indeed a great technology that helps banks to automate their businesses which is an integral part of client data processing. It helps banks to easily and accurately extract the data, thus simplifying banking procedures. One of the best applications of a character recognition app is the Automated Teller Machines (short for ATMs). It detects numbers on the user's payment card and then processes them digitally. 
Another benefit that the mobile OCR technology offers is that it can scan the handwritten information present on the cheque eliminating the need to enter data manually. All the information such as the user's name, signature, and address processes in real-time. With the introduction of artificial intelligence in OCR, the software greatly replaces form processing. Different kinds of paperwork that credit card processors uses. Users statement monitoring which takes much time to validate transactions and check credit scores have now been simplified with AI-powered OCR technology.
Healthcare Industry
The medical sector which includes hospitals, pharmacies, etc has to do a lot of paper-based work in the form of patient records, medical policy statements, insurance forms, etc. Keeping a record of such huge bundles of information is a tedious task for the healthcare sector. Optical character readers came as hope as it converts paper-based files which includes patient record, insurance payment, diagnostic, and treatment record into a digital form. As the information converts into an electronic version. It allows access whenever you need it with just a single click. Thus, healthcare providers can diagnose a patient more effectively while checking their records present in digital form.
Other than the above-mentioned benefits, optical text recognition software stores the retrieved information in cloud storage which keeps the data secure and confidential. This facilitates the medical service providers to manage the patient records in an effective way. Furthermore, when the details related to a variety of drugs are kept and retrieved in the digital database with one click. It helps save the time of the service providers for other tasks.
Finance Industry
OCR text recognition software can be a promising solution for the finance sector too which helps accountants and finance experts to focus on those tasks. As they are urgent instead of utilizing all their time in processing information manually. Conventional data processing methods have a longer turnaround time. Thus OCR is a great bet for the financial and other sectors to automate their business activities. As a result, the financial sector can bring accuracy and productivity to its daily operations.
As a per a report, online companies spent more than billion-dollar to avoid fraudulent activities. Criminals are exploiting the financial sector through their sophisticated techniques to carry out their nefarious activities. OCR is a great choice for such firms to avoid any kind of fraudulent and criminal conduct. It help them in document verification to identify the fraudulent documents.
Using OCR software, it conducts audits comprehensively with a great turnaround time. It enables the auditors to easily access expense documents as well as budget reports. Instead of reporting every detail, a financial expert can invest more time monitoring details related to transactions. Furthermore, OCR helps accountants to carry out their activities remotely and proved to be a fruitful service in financial firms.
Travelling Industry:
You aren't even aware that OCR features are making your journeys easier. For security and data storage, most customs and immigrants at airports and travel applications use OCR and ICR technologies. All of these capabilities, from scanning your passport to saving your personal information when booking a trip or a hotel, would not be possible without these incredible technologies. It's also a fantastic technique to cut down on human mistakes, as OCR software is far more accurate than manual processing.
As you can see, the advantages of these technologies extend far beyond increased efficiency. A comprehensive data collection can be generated by integrating data derived from physical documents with the riches of OCR and ICR technologies. It's critical to approach organizations with the correct competencies if you want to achieve your longer-term vision of fully digitalized data processing within your company.
Insurance Industry
Data entry when done manually is no more an option in the case of insurance firms. They have to deal with lengthy insurance agreements and policies. They will leave with only one option which is to go digital. Thus, the OCR scanner app is a great bet for insurance firms to automate their data entry processes and for smoother customer onboarding processes.
Legal Sector:
Legal practitioners frequently need to quickly access and retrieve information by typing a few terms into a search engine. Most law firms are attempting to digitise their vast paper documents in order to achieve this goal. Scanning and converting paper documents to digital format will not be sufficient. It is vital to make scan documents text-searchable so that they may be found and work with more easily.
Final Thoughts
Processing huge bundles of data is a tedious task for companies. Businesses are looking for solutions that make their data extraction and processing procedure more efficient. This is where OCR software proves to be a great option. It helps sectors automate their data entry process and also provides users with a great experience.