Have you heard about IKEA Miami? This article will reveal some useful information about it. Let's get started…
What is IKEA Miami?
IKEA is named after the initials of founder Ingvar Kamprad, Elmtaryd, the farm on which he grew up, and Agunnaryd, the nearby village. It is a furniture retail company that offers a wide range of well-designed, functional home furnishing products at prices so low, that as many people as possible will be able to afford them. At present, the company has 461 IKEA stores worldwide: North America (68), Europe( 276), Africa (3), Middle East( 14), Asia(89), Oceania (11)
How about IKEA Miami? It is one of the most popular affordable Miami furniture stores. The store is located just off the Florida Turnpike in Sweetwater, Florida. It is close to the University of Miami, Florida International University, and Miami Dade College. Besides, it is also near the Dolphin Mall and the Miami International Airport and is also the largest IKEA furniture store in Florida. So even if you're visiting South Beach or Miami Beach to enjoy the Florida beaches during your summer vacation, be sure to put a visit to the store on your to-do list. Besides, it also deals in restaurants.
About IKEA Furniture Store
As mentioned above, IKEA Miami is an affordable home furnishing destination for the Miami metropolitan area. And it is easy to access if you're visiting from Doral, Hialeah, Kendall, and other surrounding areas. At the stores, you can always find budget-friendly furniture for every room in your home. It includes living room furniture, bedroom furniture, children's furniture, home office furniture, bathroom furnishings, dining room furniture, and more.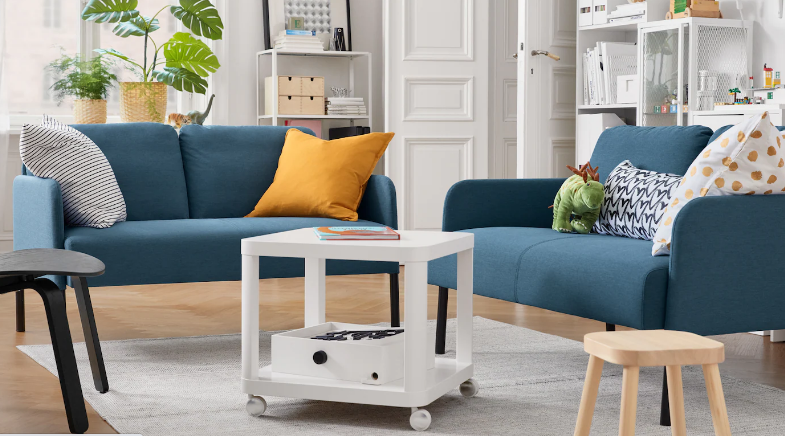 About IKEA Restaurant
Also, IKEA Miami owns IKEA Restaurant or Swedish Food Market which servers Swedish meatballs, hot dogs, and other affordable foods.
There are various foods there. They look amazingly delicious.
In conclusion, we can see that IKEA Miami supplies almost all kinds of furniture that are good-looking, stylish, convenient, and reasonable-priced. Therefore, using IKEA furniture for home decoration is a good choice. Moreover, its Swedish restaurant is worth a visit.