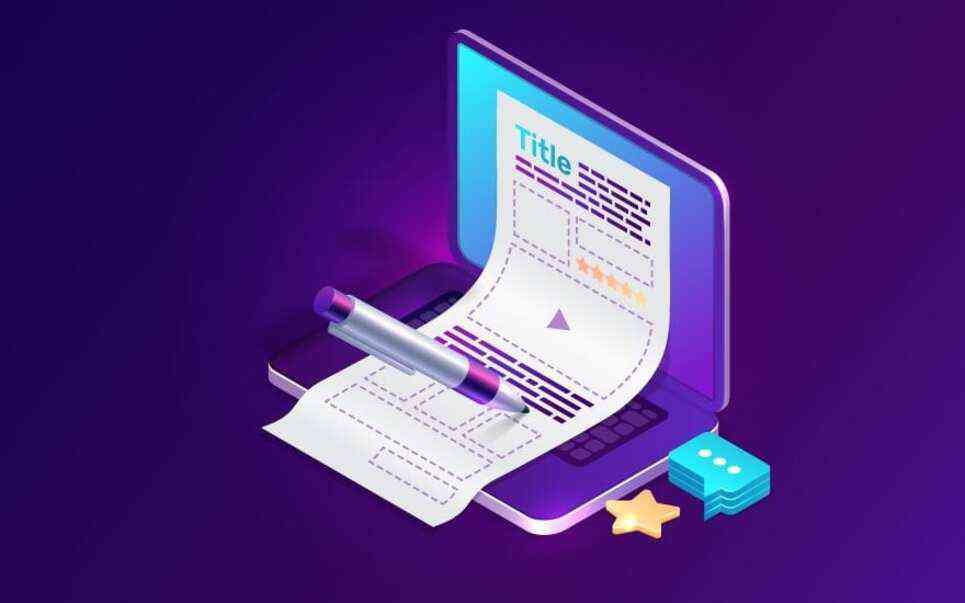 Olsen (Rachel Carson '80, biology) also runs a booming commercial fishing business.
His tendency to buck norms was apparent when he was a teenager. He tested out of high school early, enrolled at Santa Barbara City College, and moved to a cottage near the beach. He'd wake up at 5 a.m. each day and check the ocean.
"If there was surf, then I'd surf. If there wasn't surf, I'd come back and study," he says. "I was a long-haired hippie surfer egghead."
Rockin' surf town
The surfer hippie egghead soon realized he wanted to become a doctor and transferred to UC Santa Cruz. At the time the university didn't issue grades. To Olsen that "implied education for the sake of knowledge."
"It also really appealed that it was a rocking surf town," he says. "Not to mention the campus—I mean, oh my God!"
As an avid student he liked the fact that professors, not graduate students, led classes.
"I learned so many amazing things there. I felt there was such a solid emphasis on teaching."
Ironically, when he graduated, medical schools didn't immediately respond to his gradeless applications. He was about to give up and make an epic surfing expedition.
"I was packed for Central America and I wasn't coming back," Olsen says.
His acceptance letter from the Medical College of Wisconsin arrived just in time to interrupt his emigration.
"Valhalla moment"
After medical school, he was practicing in Santa Barbara and took an invitation to substitute in the emergency room. He calls that shift a "Valhalla moment."
"After that first day I came with the realization that this is what I want to do for my entire life," Olsen says.
Being an ER doctor allows him to meet a "totally unselected slice of humanity," and support them as they face extraordinary drama.
He recounts the story of a recent patient whose heart stopped on the finish line of a marathon. Paramedics resuscitated her and rushed her to the ER, but when he finished his shift, she appeared to have no brain function.
"The critical care doctors called me back two days later and said, 'Guess who's sitting up talking,'" Olsen says.
He found the woman he had not expected to recover in a room surrounded by her family. When he entered and explained he had been her ER doctor, everyone in the room started weeping.
"Who gets to do that?" he says. "We lose a lot of battles. Sometimes we win and people get up and walk away and go back to the people they love."
The Romance Ward
The hospital was where he met supermodel Kathy Ireland. Ireland is now CEO, chair, and chief designer for the fashion and home furnishings company kathy ireland Worldwide.
She was there for lunch with her mother, who was a nurse. They were standing outside the psychiatric ward, and according to Ireland, "this gorgeous guy walked by and he caught us looking at him." So her mother introduced them.
"I proceeded to stalk him for two months," she says.
They now have three children, one of whom was just married. Ireland and Olsen celebrate their 29th wedding anniversary this year.
Now Olsen calls the psychiatric ward "the Romance Ward."
Ireland says Olsen is "more awesome" now than when they met. She says unlike many doctors who become detached from their patients' struggles, her husband gets emotionally involved.
"I can't go to the store without somebody stopping me and saying, 'Your husband was my son's doctor. My little boy was so scared, and he just took the fear away.'"
Hooked on fishing

In 2007 Olsen tried fishing for lobster commercially as excuse to get out on his boat more often. Now he's been running a successful lobster fishing operation for ten years. Photo courtesy of Dr. Greg Olsen.
In 2007, Olsen bought a commercial license to fish for lobster. He had been enjoying fishing recreationally and thought going into business would allow him to spend more time on the boat. He ended up making more money than he would have practicing medicine for the same period. Now he's been running the business for ten years.
His ability to succeed in two completely opposite careers at once came as no surprise to Ireland. Her husband learned a great work ethic in UC Santa Cruz's self-directed environment.
As he dove into fishing, Ireland says, Olsen displayed a youthful ability to continue learning. He taught himself to weld. He built lobster traps, testing them by dropping them from the second story of their house.
She also attributes his drive to his Christian faith, which characteristically Olsen arrived at via an uncommon path.
Olsen calls religion "arguably one of the most destructive forces mankind has ever devised." He became interested in Christianity when he realized Jesus agreed.
Instead, he says, Jesus "stood for love, forgiveness, and charity." He draws on that inspiration to approach his patients as a servant, "to frolic in the surf with the heart of a child, to spend countless hours in solitude reflecting on the unending beauty of the world, to approach fearsome circumstances with courage and confidence."
Olsen says he approaches life as if it's full of moments you can either take advantage of or allow to slip by. That includes the impulse to start a career wholly different from the one he'd trained for.
"It turned out it was something I wanted to do my whole life. There are some of us who are just supposed to be on the sea," he says. "One of the biggest tragedies you can have in your life is to be in your later years and look back and feel that you have not fulfilled your purpose or your passions." For most people, doing well in one profession is hard enough. For Greg Olsen, leading a successful medical practice was just a start.Olsen ( Rachel Carson ' 80, biology ) besides runs a smash commercial fishing business.His leaning to buck norms was apparent when he was a adolescent. He tested out of high educate early, enrolled at Santa Barbara City College, and moved to a bungalow near the beach. He ' vitamin d wake up at 5 ante meridiem each day and check the ocean. " If there was surf, then I ' five hundred surfboard. If there wasn ' deoxythymidine monophosphate surfboard, I ' five hundred come back and study, " he says. " I was a long-haired hippie surfer egghead. " The surfer hippie egghead soon realized he wanted to become a doctor of the church and transferred to UC Santa Cruz. At the clock time the university didn ' t issue grades. To Olsen that " implied education for the sake of knowledge. " " It besides in truth appealed that it was a rock surf town, " he says. " not to mention the campus—I average, oh my God ! " As an avid scholar he liked the fact that professors, not calibrate students, led classes. " I learned sol many amazing things there. I felt there was such a solid emphasis on teaching. " Ironically, when he graduated, aesculapian schools didn ' triiodothyronine immediately respond to his gradeless applications. He was about to give up and make an epic surfing expedition. " I was packed for Central America and I wasn ' deoxythymidine monophosphate coming back, " Olsen says.His acceptance letter from the Medical College of Wisconsin arrived good in time to interrupt his emigration.After aesculapian school, he was practicing in Santa Barbara and took an invitation to substitute in the emergency room. He calls that shift a " Valhalla moment. " " After that first day I came with the realization that this is what I want to do for my stallion life, " Olsen says.Being an ER sophisticate allows him to meet a " wholly unselected cut of humanity, " and support them as they face extraordinary drama.He recounts the narrative of a late affected role whose heart stopped on the polish pipeline of a marathon. Paramedics resuscitated her and rushed her to the ER, but when he finished his shift, she appeared to have no genius function. " The critical wish doctors called me back two days later and said, ' Guess who ' s sitting up talking, ' " Olsen says.He found the womanhood he had not expected to recover in a board surrounded by her family. When he entered and explained he had been her ER doctor, everyone in the room started weeping. " Who gets to do that ? " he says. " We lose a draw of battles. sometimes we win and people get up and walk off and go back to the people they love. " The hospital was where he met supermodel Kathy Ireland. Ireland is now CEO, president, and head designer for the fashion and dwelling furnishings ship's company kathy ireland Worldwide.She was there for lunch with her mother, who was a nurse. They were standing outside the psychiatric ward, and according to Ireland, " this gorgeous guy walked by and he caught us looking at him. " So her mother introduced them. " I proceeded to stalk him for two months, " she says.They now have three children, one of whom was barely married. Ireland and Olsen celebrate their 29th wedding anniversary this year.Now Olsen calls the psychiatric ward " the Romance Ward. " Ireland says Olsen is " more amazing " immediately than when they met. She says unlike many doctors who become detached from their patients ' struggles, her conserve gets emotionally involved. " I can ' t go to the shop without person stopping me and saying, ' Your conserve was my son 's sophisticate. My small son was so scar, and he merely took the fear away. ' " In 2007, Olsen bought a commercial license to fish for lobster. He had been enjoying fishing recreationally and thought going into business would allow him to spend more meter on the boat. He ended up making more money than he would have practicing music for the same period. now he ' s been running the business for ten years.His ability to succeed in two wholly reverse careers at once came as no surprise to Ireland. Her conserve learned a great sour ethic in UC Santa Cruz ' s autonomous environment.As he dove into fish, Ireland says, Olsen displayed a youthful ability to continue learning. He taught himself to weld. He built lobster traps, testing them by dropping them from the second story of their house.She besides attributes his drive to his christian faith, which characteristically Olsen arrived at via an rare path.Olsen calls religion " arguably one of the most destructive forces world has always devised. " He became interested in Christianity when he realized Jesus agreed.Instead, he says, Jesus " stood for love, forgiveness, and charity. " He draws on that inspiration to approach his patients as a servant, " to frolic in the surf with the heart of a child, to spend countless hours in solitude reflecting on the ageless beauty of the world, to approach awful circumstances with courage and confidence. " Olsen says he approaches life as if it ' mho full of moments you can either take advantage of or allow to slip by. That includes the pulsation to start a career wholly unlike from the one he ' five hundred trained for. " It turned out it was something I wanted to do my whole life. There are some of us who are barely supposed to be on the ocean, " he says. " One of the biggest tragedies you can have in your biography is to be in your late years and look back and feel that you have not fulfilled your function or your passions. "